INTERACTIVE - COMPETITIVE -ENTERTAINMENT
We
cover all events from exhibitions, trade shows, corporate and private parties. With the hire of 'The Extreme Party Racing' system we offer live commentary, race licenses, data collection opportunities, plus lots of fun. We can fully personalize the interactive race track. Steer away from the norms of bounce houses and slot cars as we offer an alternative show-stopping experience for all your marketing & event entertainment needs.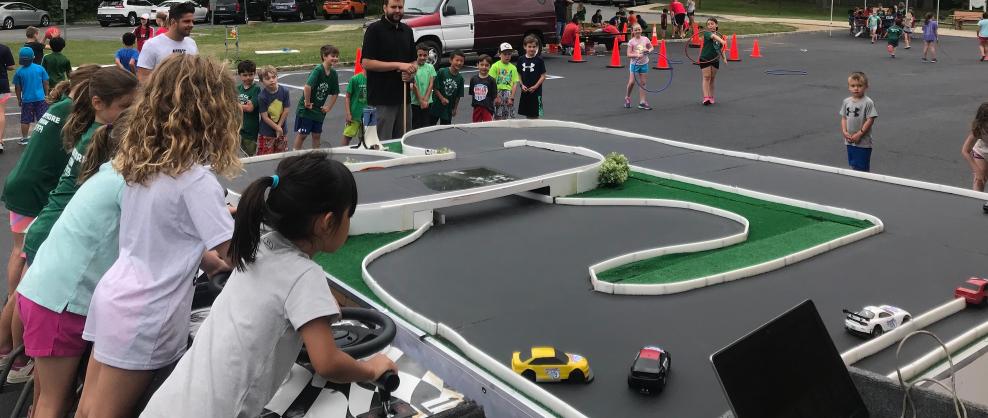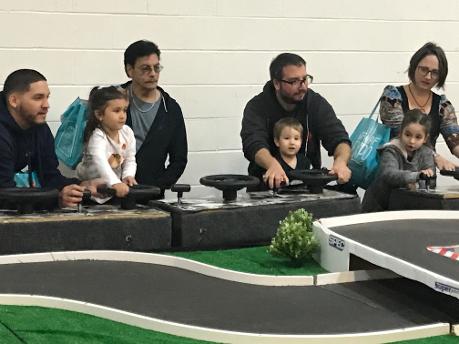 Ou

r EXTREME PARTY RACING entertainment is frequently used as the "focal point" or "anchor" for events in which everything else is used in a supporting way near and/or around the track. This activity if fun for parents and kids alike.

.
We provide a six player interactive experience, that makes everyone a race car driver. Races can range from 2 min to 5 minutes. We can provide races for up to 180 people an hour.
We can set our system up anywhere. You name the place and we will bring the race. All we need is a 20 by 20 ft area. We have setup in churches, malls, back yards, expo centers, on top of hotels in NYC, on the street, just about anywhere. We can provide a tent and generator as well.